Winner of School of Design Annual Award 2020/2021
Finalist in collaboration with regional brand Barcaffe
Student project at Zagreb School of Design
Drinking Turkish coffee is traditionally a very important part of Croatian culture, making "na kavi" (on coffee) a common phrase in everyday conversation signifying meeting up with friends and bonding over coffee. In this everyday ritual of connecting to the senses and community, every detail has its place and meaning, but it is not uniquely specified – every household has their own slightly different recipe to achieve the best taste and foam.
This playful modular system is designed to encourage interaction with the object and experimentation with the familiar experience, as well as interactions between friends as they assemble compositions inspired by the authentic Turkish towers. 
With Kava na kavi system — the ritual of coffee drinking becomes a sculptural part of the home, a topic of conversation and a totem object of open-ended play — turning a personalized experience into a modular ritual.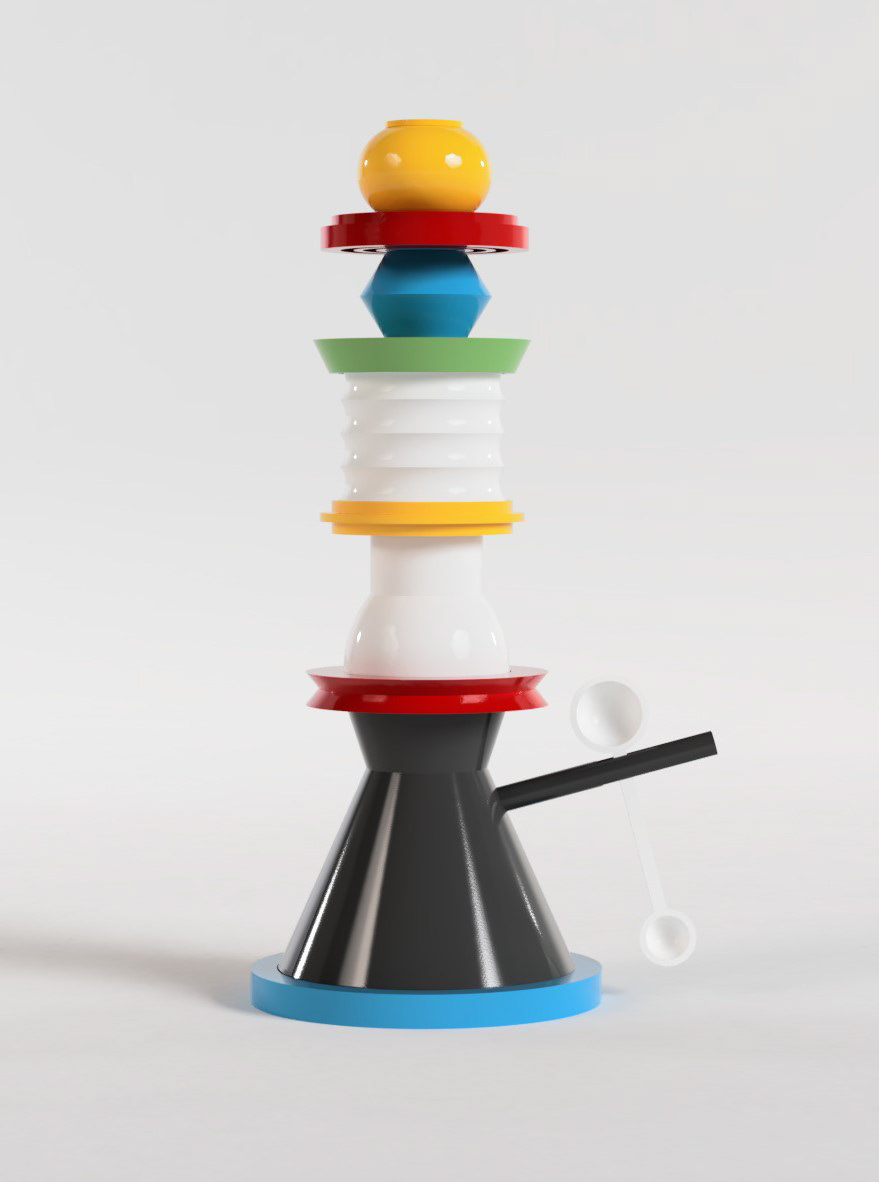 The principle of modularity of coasters with indents of unified radii gives the system great potential for expansion and customisation by introducing additional elements, shapes, materials or colors of each object.​​​​​​​
The project was created at Zagreb School of Design in collaboration with the regional brand Barcaffe.
Mentor: prof. Zlatko Kapetanović
Assistant: Nina Bačun